Our School Crest & Song
School Crest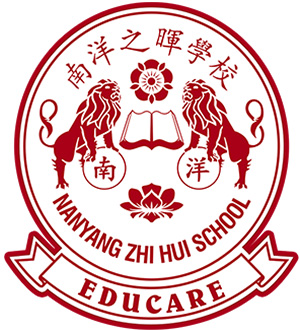 Bright sun symbolizes the students' bright future


Calyx denotes Human Values (Truth, Right Conduct, Peace, Love and Non-Violence)


Lions symbolize Excellence, Strength, and Wisdom


NANYANG means South East Asia where Indonesia is located at "Nanyang"


Lotus is the symbol of purity and blissfulness


Book evokes knowledge


Educare is to bring out the Human Values which is within. The values are latent in every human being and can't be acquired from outside. It correlates all domains of human capability and all aspects of Nature through the integrity of Ancient Wisdom and Modern Technology.

School Song